Computerized flat knitting machine
is a new type of knitting machine that uses a computer to control the needle movements and the stitch formation. This type of knitting machine is ideal for creating knitted fabrics that have different patterns and designs.
This machine can produce single-side, full needle, multi-color irregular jacquard, cabling, pointelle and other patterns. The machine also can be used to make intarsia and other complicated patterns.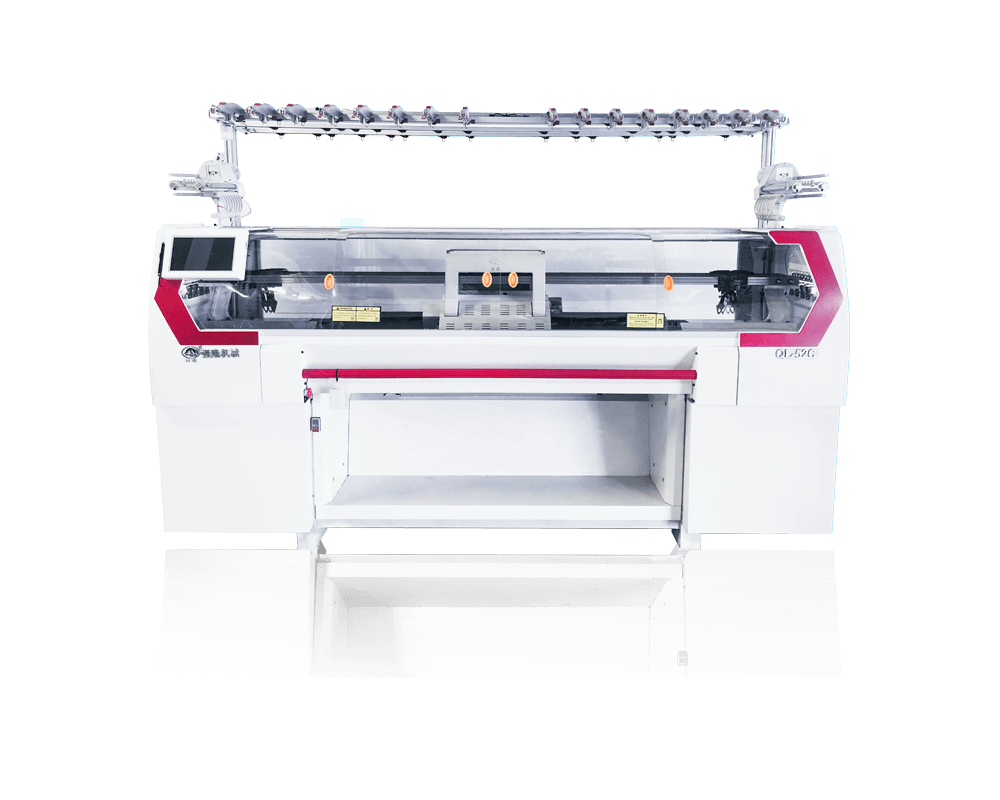 It is applicable to weave coats, scarves, caps, art ware and cloth accessories which are made of real silk, spun silk, compound silk, wool, cashmere, acrylic, blends, yarns, etc.
The machine is equipped with a comb to avoid waste yarn to knit the fabric bottom, and this comb is controlled by a servo closed-loop control to accurately control the pulling of the comb. This comb can solve two different density problems caused by rib fabric pulling by a comb and roller, which will improve the production efficiency of the knitting machine.
The machine has a 10.4'' LCD display, both push button & touch screen available, a graphic interface transmitted by USB and a system memory to store the knitting patterns file for use according to production requirements. It is able to alarm if yarn-breaking, knotting, floating thread, rewinding, end of knitting, racking, failure, needle breakage and set up the safety auto-lock protect device.