The compatibility of
ShoeUpper Knitting Machines
with sustainable or recycled materials depends on the specific machine and its design, as well as the choice of materials used in the knitting process. Generally, these machines can be compatible with sustainable and recycled materials, but several factors should be considered:
Yarn Selection: The choice of yarn or fiber is a crucial factor. Sustainable and recycled materials can include organic cotton, recycled PET (rPET) polyester, bamboo, hemp, and more. To use these materials, the knitting machine must accommodate them and handle their unique characteristics.
Yarn Feeders and Tension Control: The machine's yarn feeders and tension control mechanisms should be adjustable to suit different types of yarn, as sustainable and recycled yarns may have different properties than traditional synthetic or natural fibers.
Needle Compatibility: The type and arrangement of needles may affect the compatibility with certain yarns. Some materials may require specialized needles or needle configurations for optimal knitting results.
Machine Adjustability: Modern ShoeUpper Knitting Machines often come with programmable controls. These controls allow for adjustments in stitch patterns, stitch density, and tension, which can be essential when working with sustainable or recycled materials that may vary in texture or thickness.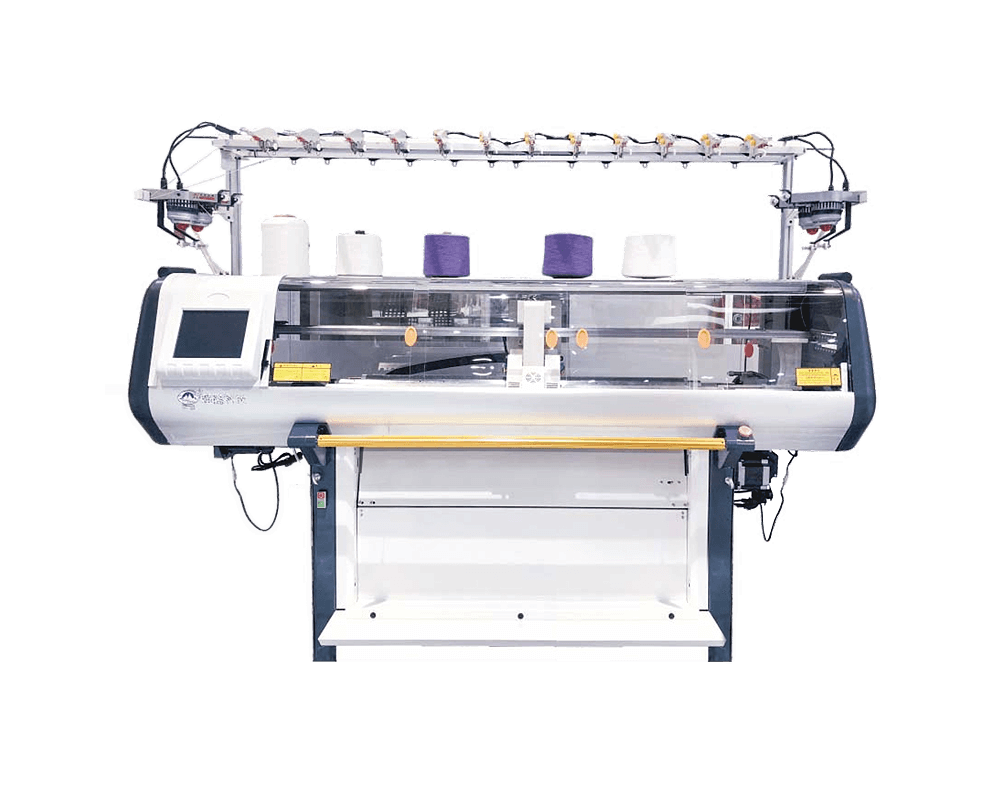 Manufacturing Process: Considerations for sustainable or recycled materials go beyond the machine itself. The entire manufacturing process, including yarn sourcing and processing, should align with sustainability goals.
Sustainability Practices: Manufacturers may choose to invest in ShoeUpper Knitting Machines as part of their commitment to sustainable and eco-friendly practices. Such machines can contribute to reducing waste and resource consumption.
Quality Control: ShoeUpper Knitting Machines should be able to maintain consistent quality and structural integrity when working with sustainable materials to ensure that the finished products meet quality standards.
Material Certification: When using sustainable or recycled materials, it's essential to verify that they meet relevant certifications and standards, such as Global Organic Textile Standard (GOTS) or recycled content certifications.
Ultimately, the compatibility of ShoeUpper Knitting Machines with sustainable or recycled materials relies on the machine's design, its adjustability, and the commitment of manufacturers to use such materials in their production processes. As sustainability becomes a more significant consideration in the footwear industry, manufacturers may increasingly seek knitting machines that are adaptable to eco-friendly materials and practices.