Computerized flat knitting machines
are designed to create flat-knit fabrics with intricate patterns and designs. These machines are widely used in the textile industry for producing various types of knitwear such as sweaters, cardigans, scarves, and hats. The three main systems of a computerized flat knitting machine and their functions are as follows:
Knitting System:
The knitting system is responsible for creating the fabric by interlocking the yarns in a specific pattern. It comprises of the needles, yarn carriers, sinkers, and cam systems. The needles hold the yarn and move up and down to create the stitches. The yarn carriers supply the yarn to the needles, and the sinkers control the loop formation. The cam system controls the movement of the needles, yarn carriers, and sinkers to create the desired fabric pattern.
Control System:
The control system is responsible for managing the knitting process and ensuring that the fabric is created according to the desired specifications. It comprises of the computer, display screen, and control software. The computer controls the movement of the knitting system and ensures that the correct pattern is followed. The display screen allows the operator to monitor the knitting process and make any necessary adjustments. The control software allows the operator to input the pattern and other specifications, such as the stitch density, yarn tension, and speed.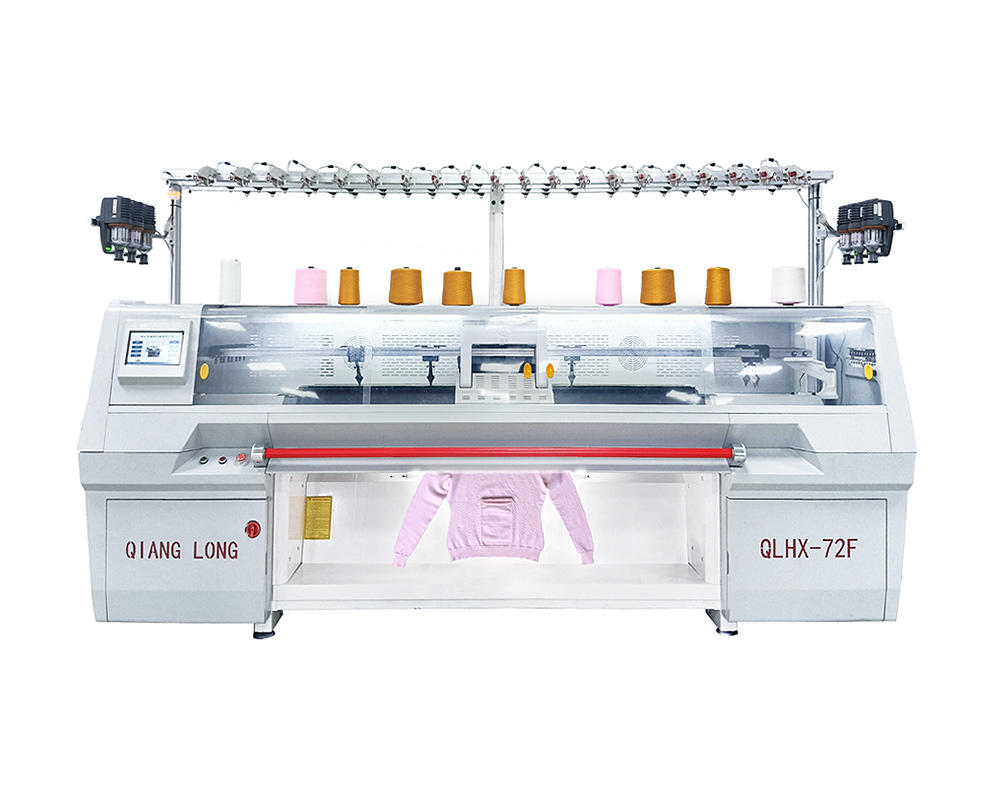 Auxiliary System:
The auxiliary system includes various components that support the knitting process, such as the yarn feeders, yarn storage, and fabric take-up systems. The yarn feeders supply the yarn to the knitting system, while the yarn storage system stores the yarn for future use. The fabric take-up system collects the finished fabric and prepares it for further processing or packaging.
In summary, the three systems of a computerized flat knitting machine work together to create complex knitted fabrics with precision and accuracy. The knitting system creates the fabric, the control system manages the knitting process, and the auxiliary system provides support for the knitting process.