A straight double computerized flat knitting machine (also known as a double-bed knitting machine) is a type of knitting machine that can produce knitted fabrics with a combination of patterns, textures, and colors. It is designed to knit fabrics in a flat format, as opposed to circular knitting machines that knit in a circular format.
The machine is called "double" because it has two beds of needles, one bed above the other. This allows for the creation of double-layered fabrics and the ability to knit on both sides of the fabric simultaneously. It also
China wholesale Straight double computerized flat knitting machine manufacturers
called "computerized" because it is controlled by a computer, which allows for precision and flexibility in the knitting process.
The machine typically has a large number of needles, usually several hundred, that are controlled by the computer to create a wide range of patterns, textures and colors. The computerized system also allows for easy programming, modification and storage of different patterns, and efficient production.
The straight double computerized flat knitting machine is widely used in the textile industry for the production of various types of fabrics such as sweaters, scarves, blankets, and other knitwear. It's a versatile machine that can knit a wide range of fabrics, from lightweight and delicate to heavy and thick.
It's important to note that, the operation and maintenance of the machine requires proper training and experience. Also, the cost of the machine can be very high, and it's mainly used in large-scale production.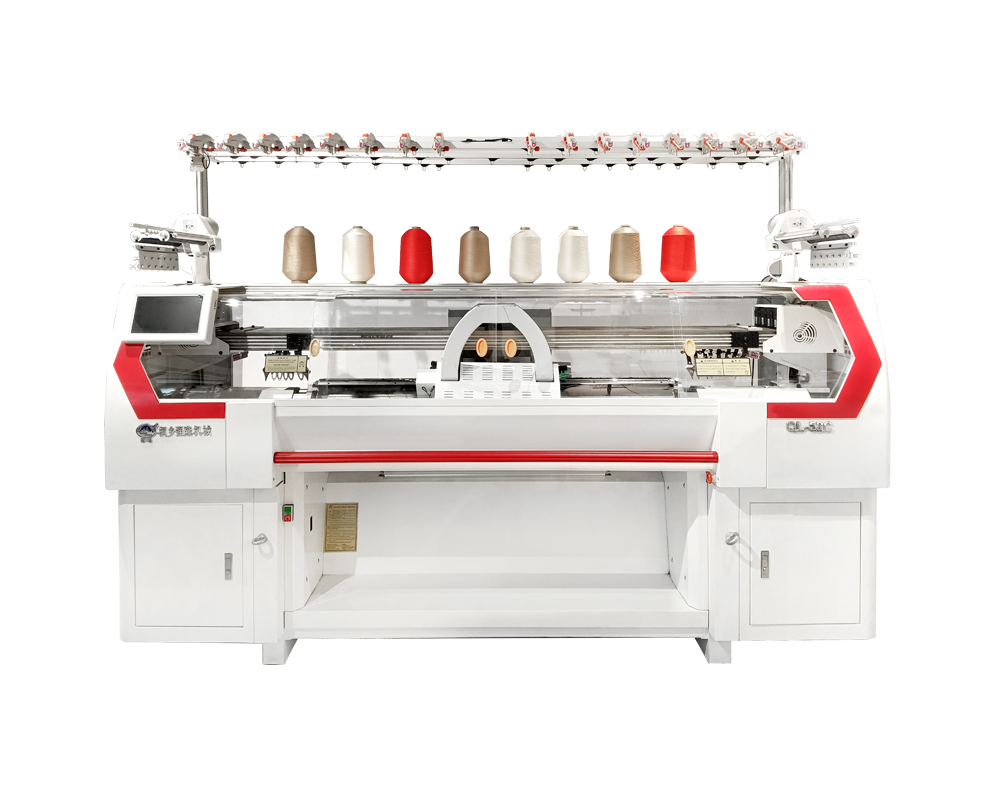 Drive and control integrated servo motor, yarn carrier with independent control, real-time, faster, more stable.
Servo flexible algorithm, fast start, and stop, precise position.
Feeder collision avoidance technology: the system automatically calculates the parking position of the yarn carrier, without the need to kick the yarn, greatly saving the knitting length.
Support 32 yarn feeders that are automatically arranged.
Same-line multi-color plaiting technology, no need for head rotation; automatic switch of the yarm carrier realizes the multi-color plaiting effect.
Same-line single needle plaiting technology, no need for head rotation; automatic switch of the system achieves the single-needle plaiting effect.