3D knitted products have a wide range of potential applications across various industries due to their versatility, customization capabilities, and innovative design possibilities. Some potential applications include:
Fashion and Apparel: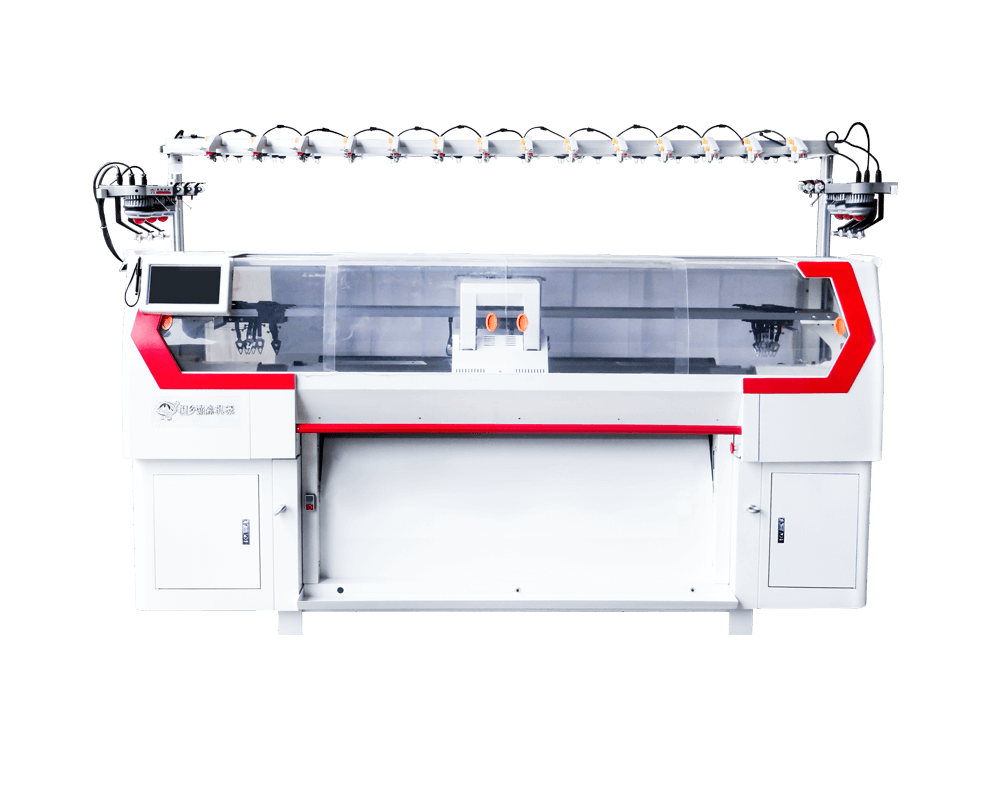 Clothing: 3D knitted garments can offer unique textures, patterns, and designs that are not easily achievable with traditional flat knitting or sewing methods.
Accessories: Hats, scarves, gloves, and other accessories can be created with intricate and customized patterns.
Activewear: Sportswear and athleisure can benefit from 3D knitted fabrics that provide enhanced breathability, stretch, and support.
Footwear:
Sneakers and Athletic Shoes: 3D knitted uppers can provide a snug fit, ventilation, and targeted support in footwear.
Sock-like Shoes: The seamless and form-fitting nature of 3D knitting is well-suited for creating sock-like shoes.
Medical Textiles:
Compression Garments: 3D knitted textiles can be engineered to provide graduated compression for medical or therapeutic purposes.
Orthopedic Supports: Braces, splints, and other orthopedic devices can be custom-made for individuals' needs.
Automotive Interiors:
Seat Covers: 3D knitted fabrics can enhance comfort and aesthetics in vehicle interiors.
Headliners: Textured and functional headliner materials can be produced using
3D knitting techniques
.
Home Textiles:
Upholstery: 3D knitted fabrics can be used for furniture upholstery, adding both visual appeal and comfort.
Decorative Items: Cushion covers, throws, and other decorative items can be created with intricate patterns and textures.
Technical Textiles:
Filtration: 3D knitted structures can be tailored for specific filtration needs, such as air or liquid filtration.
Reinforcements: Structural reinforcements for industrial applications can be designed using 3D knitted fabrics.
Aerospace and Sports Equipment:
Lightweight Components: 3D knitted materials can contribute to lightweight components in aerospace and sports equipment.
Impact Protection: Helmets, pads, and protective gear can benefit from 3D knitted structures designed for impact absorption.
Architecture and Interior Design:
Interior Textures: 3D knitted wall coverings, curtains, and room dividers can add visual interest to interior spaces.
Acoustic Panels: Textured and layered 3D knitted panels can contribute to acoustic solutions.
Art and Design:
Sculptural Textiles: Artists and designers can use 3D knitted materials to create sculptural and visually striking pieces.
Installation Art: Large-scale installations and immersive environments can be crafted using 3D knitted structures.
Smart Textiles and Wearables:
Integrated Sensors: 3D knitted fabrics can house embedded sensors for monitoring various physiological or environmental parameters.
Fashion Tech: Wearable technology, such as light-up garments or interactive textiles, can be realized through 3D knitting.
Foot Orthotics and Prosthetics:
Custom Orthotics: 3D knitting can enable the creation of customized insoles and orthotic devices for improved comfort and support.
Prosthetic Sockets: 3D knitted sockets can offer a tailored fit for prosthetic limbs.
These are just a few examples of the many potential applications of 3D knitted products. As technology advances and designers experiment with new techniques, even more innovative and unexpected applications are likely to emerge.